Welcome to the Bushido Karate Association
The Bushido Karate Association is a Non-Profit Organization that has been offering youth and adult programs to people in the University-Area and southwest communities in Edmonton since 1993.
Our mission is to help you or your child unlock mental and physical talents in order to lead a richer life.
Wado-Kai Karate is not about fighting, but rather, developing the self-confidence to seek peace when anger and conflict seem like the logical course of action. However, should karate technique be required to attain personal defence, we believe that it should be delivered with speed and power, simply but effectively.
Success in the martial arts is about positive attitude and sweat. It is also about training in a balanced program that develops all aspects of fitness – cardio, muscular strength and endurance, balance, power, and flexibility. Our instructors are trained in basic fitness theory and offer a program backed by current thinking from exercise physiology. We have helped scores of people set and achieve personal goals and to live healthy, active lifestyles.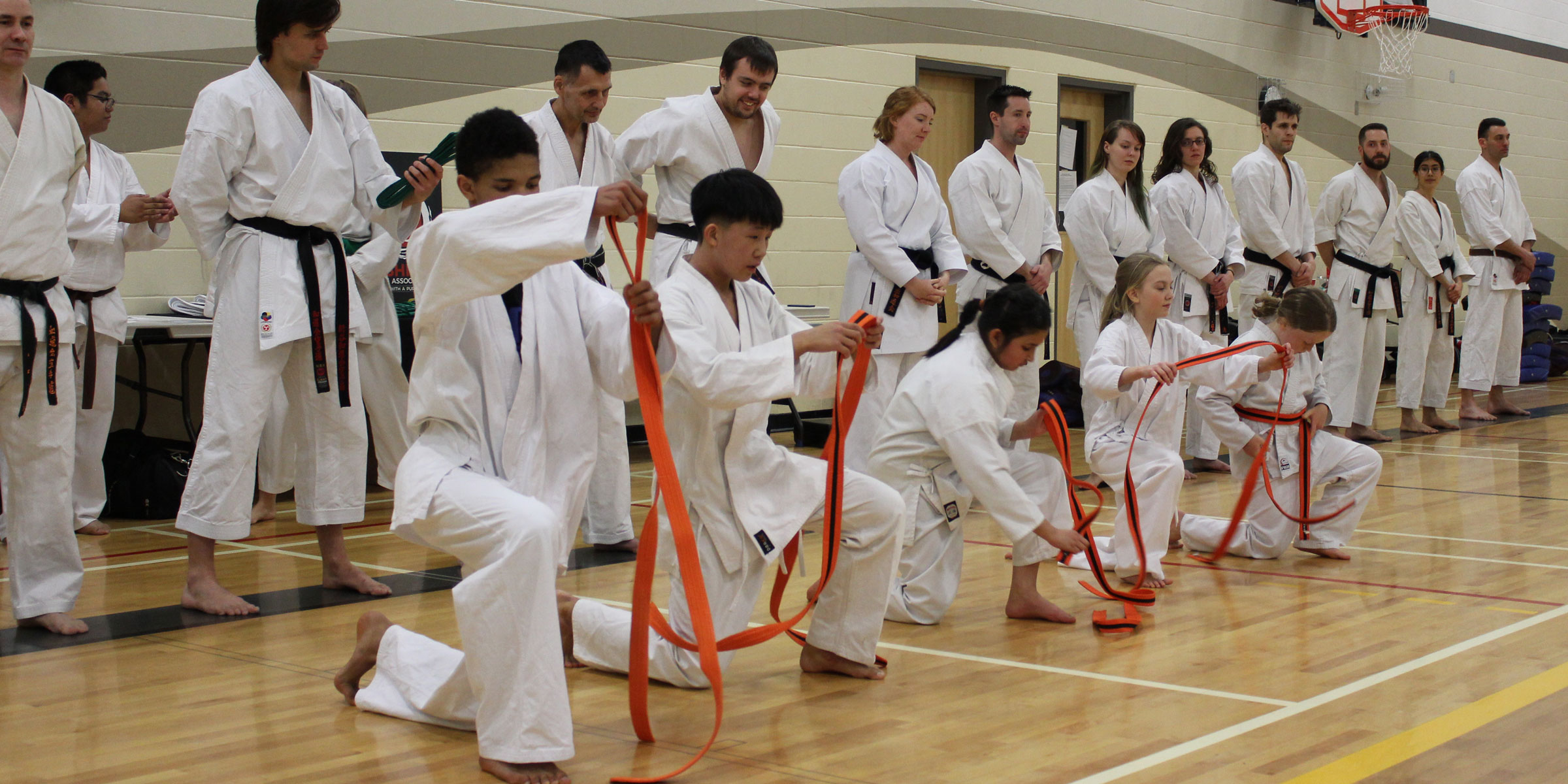 The Bushido Karate Association has been teaching youth programs in the University area since 1993.  Our team of nationally certified instructors are focussed on creating a fun and structured environment to help your child achieve their goals.  We are proud that many of our instructors began in our youth program, and their love of martial arts has continued into their professional lives.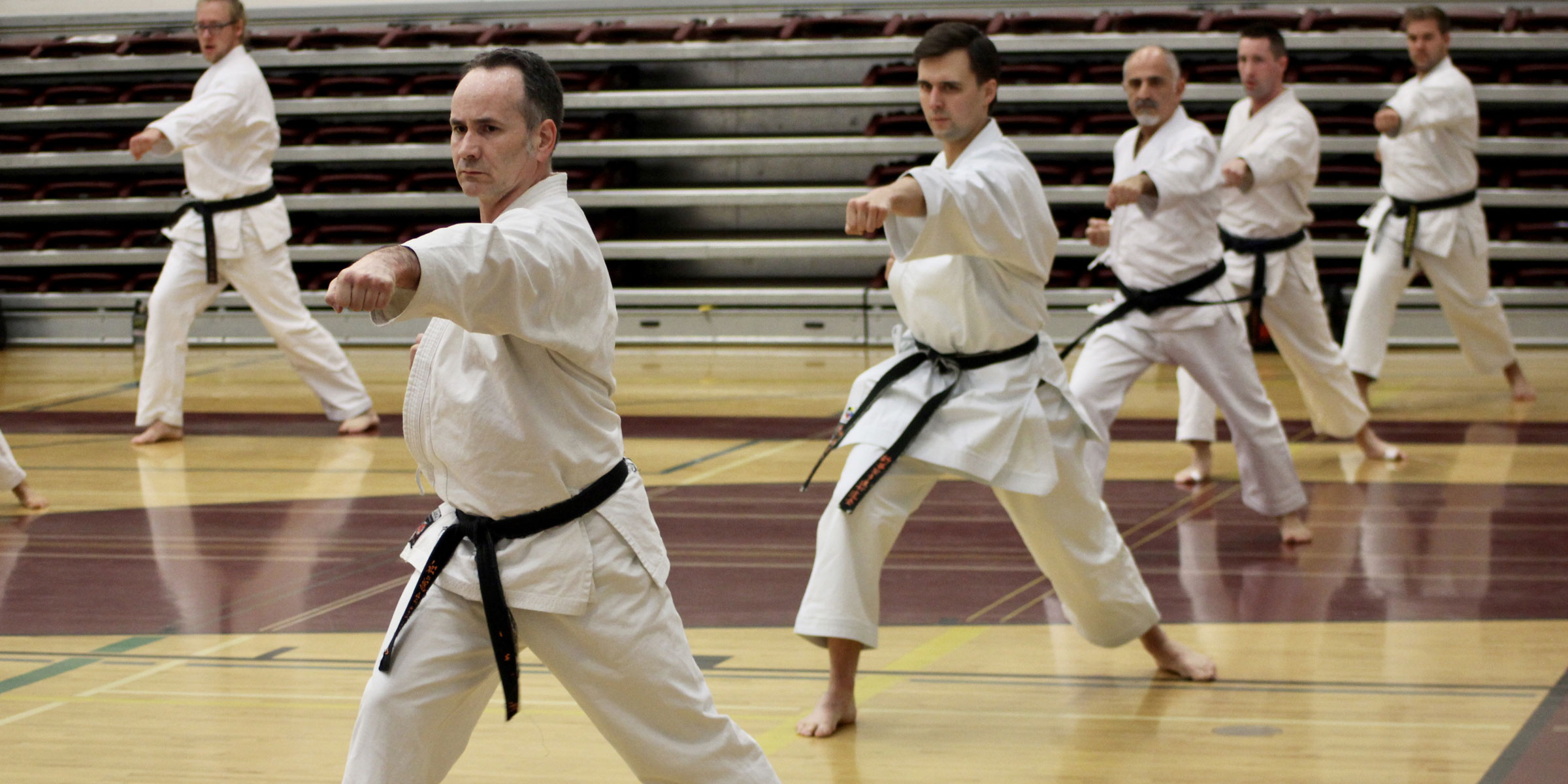 The BKA's adult program has been running since 1993, under the direction of Sensei James Freeman and Sensei Craig Pettie.  The adult program features a combination of traditional karate training with exploration of practical self defence principles, based in the study of the application of Karate.  Each of our adult classes also features a 30 minute strength training and conditioning program.
Questions? We're here to help!
Follow the BKA on Social Media
The Bushido Karate Association instructors are very active on social media. Follow us on Facebook, Instagram, or YouTube to keep up to date with all things BKA!
You have likely already heard the new Public Health protocols laid out by the provincial government.
The full protocols are available here: https://www.alberta.ca/covid-19-public-health-actions.aspx
The BKA is committed to acting in the best interest of the health and wellbeing of its members, and in enabling students to continue to train in a safe, responsible, and stress-free way. Of note, our existing Covid policy already follows many of the restrictions outlined in the latest provincial guidance.
In response to these new measures, the BKA will take the following actions effective immediately:
Youth Classes:
Falls under "18 and under" restrictions.
As of Thursday, Sept 16:
Reinforce symptom screening before class

Implement temporary "check-in" screening table before class for at least the next two weeks
Symptom checklist prominently displayed at entrance to facility
Parents/students are asked to review symptom checklist at home before class, and not attend if they screen positive

Suspend all partner work; will reassess every 2 weeks
2 m social distancing at all times
Instructors will be masked at all times
Parent/spectator seating will be limited and distanced
Continue with enhanced cleaning protocols, open windows for airflow, etc., as outlined in previously circulated Covid policy (available on website)
The BKA will continue to monitor, react to, and exceed recommended public health measures.
For any older youth program students who also wish to attend adult program classes:
The adult program is subject to different restrictions and in particular will be implementing the Restrictions Exemption Program to be able to continue to operate. This means that youth program students will be required to provide proof of double vaccination in order to attend adult classes. Note that this only applies to students who wish to attend adult program classes. Students only attending youth program classes DO NOT need to provide proof of vaccination.
Proof of vaccination with both doses can be provided in the following ways:
Print out/screenshot of vaccination statement from https://myhealth.alberta.ca/myhealthrecords
Print out/screenshot of vaccination card from https://myhealth.alberta.ca/myhealthrecords (available as of Sunday Sept 19)
Hard copy/photograph/screenshot of vaccination sheet provided at time of vaccination
Thank you for your continued understanding and support as we navigate the pandemic.
If you have any questions or concerns, please don't hesitate to reach out to our team.
We look forward to seeing you at the dojo!