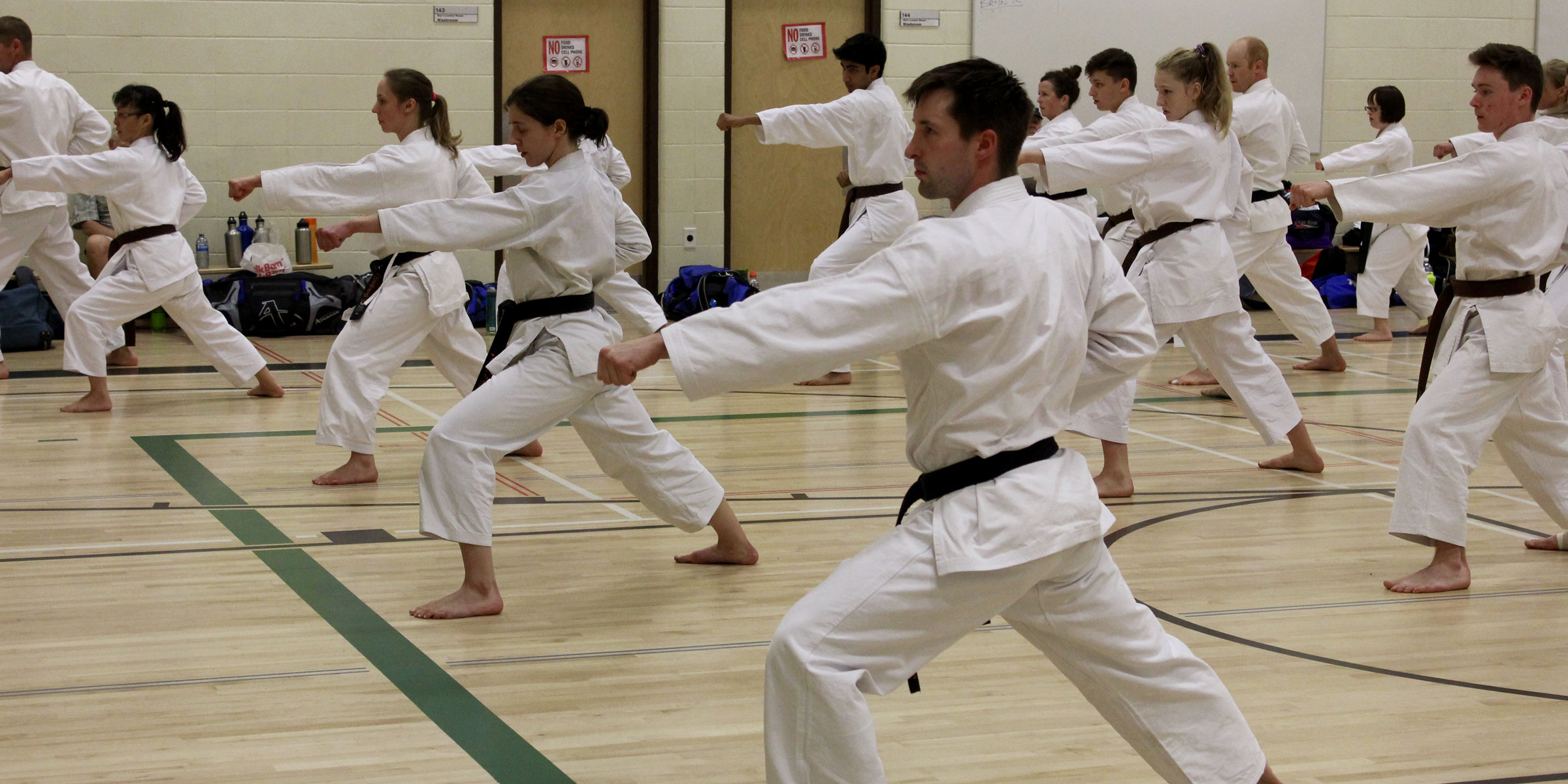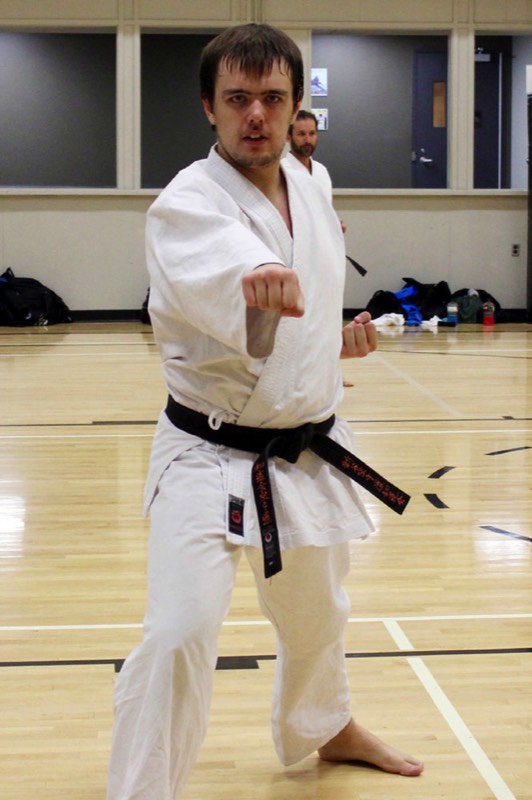 Sensei Adam Knowles
3rd Dan, Instructor
Sensei Adam Knowles, 2nd Dan, began training in the year 2000 in the Riverbend area, transferred to the University area in 2002, and began training in the Grandview area since 2006. He received his Shodan in May of 2012, and his Nidan in May of 2016.  He has competed in several tournaments across the province.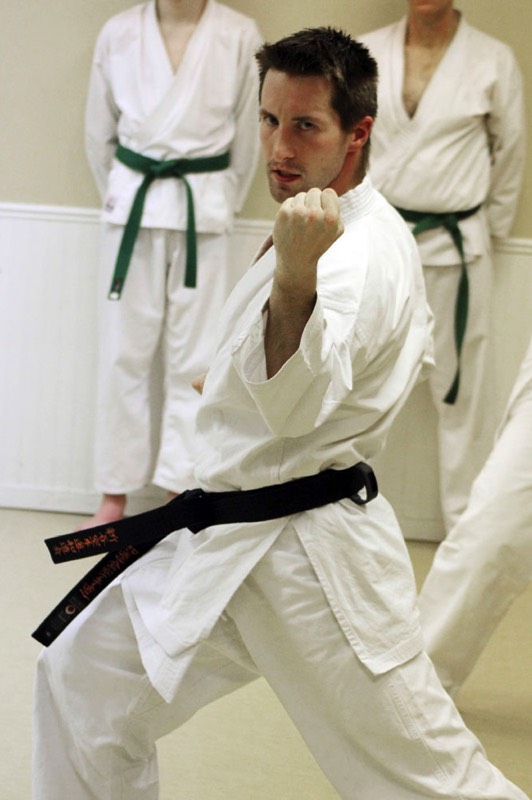 Sensei Mike Reynolds
3rd Dan, Instructor
Sensei Michael Reynolds, 2nd Dan, began training in Wado Kai Karate in 2008 with the Bushido Karate Association. He earned his Shodan ranking in May of 2013, and his Nidan in May 2016. Michael began teaching youth at Grandview/McKernan in 2012, and is currently an active youth and adult instructor with the BKA.
Over the years Sensei Michael has enjoyed attending many clinics to hone his karate, and has trained with Sensei Iain Abernethy exploring bunkai jutsu. He has also competed in numerous tournaments, consistently winning or placing in both kata and kumite.
Outside of karate, Sensei Michael received a B.Sc. in Physics and Mathematics in 2008, and a Ph.D. in Medical Physics in 2015, being awarded many scholastic prizes and scholarships over his post-secondary tenure. Currently he is part of the (ART)2 team investigating a novel hybrid Linear accelerator – MRI device for the treatment of various cancers, carrying out extensive research into radiation detector design.
Sensei Michael is an avid recreational athlete and fitness buff, and has completed the AFLCA exercise theory course. While karate and weightlifting form the cornerstones of his training, he also enjoys soccer, biking, running, hiking, and swimming in his free time.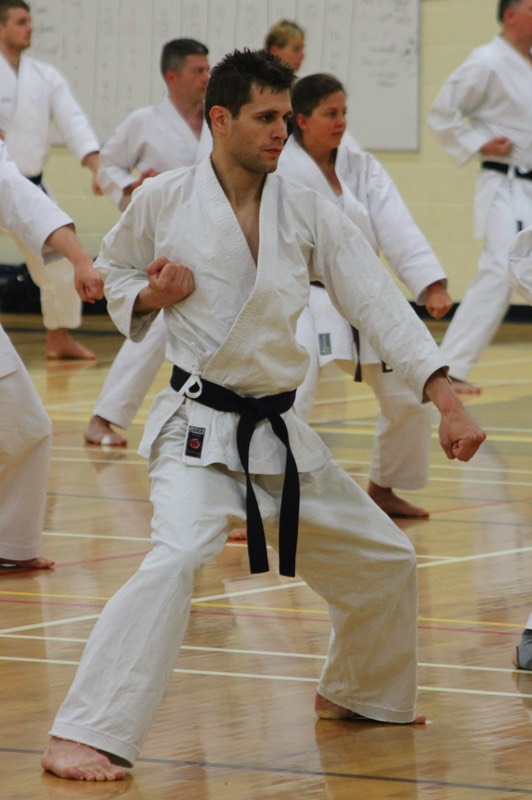 Sensei Michael Chmay
2nd Dan, Instructor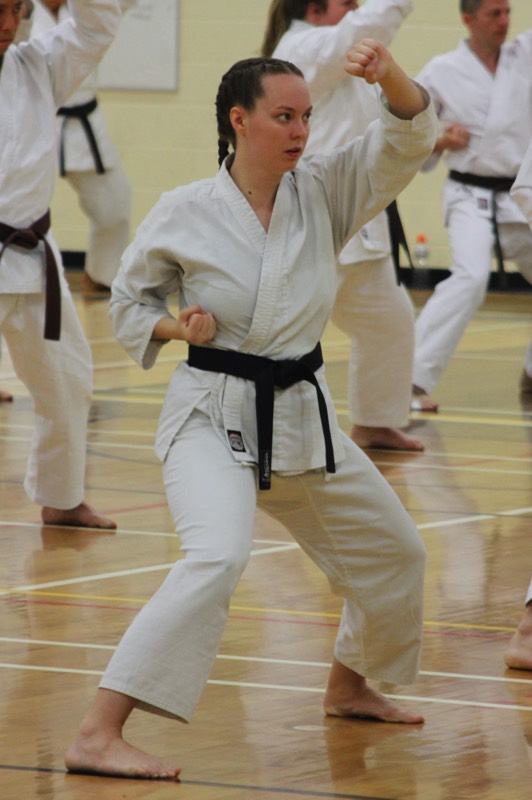 Sensei Sidney Taylor
2nd Dan, Instructor
Sensei Sidney Taylor, 2nd Dan, began training in 2003 at eight years old in Spruce Grove. In 2013 she earned her 1st Dan and soon after became one of the head instructors of her club. She taught for a year before taking a short break and moving to Edmonton where she began training with Bushido Karate Association in 2016. Sensei Sidney began assisting in teaching and has helped organize the Bushido Karate Camp with Sensei Bernadine in 2018/2019. She earned her 2nd Dan May 2018. 
Sensei Sidney has training as an EMR and has found a passion in understanding the mechanisms of the human body. She is in her second year of post-secondary for biology and hopes to obtain a major in physiotherapy. 
In her spare time Sensei Sidney enjoys painting, going to see movies, climbing semi-competitively and trying new sports, foods or other experiences.