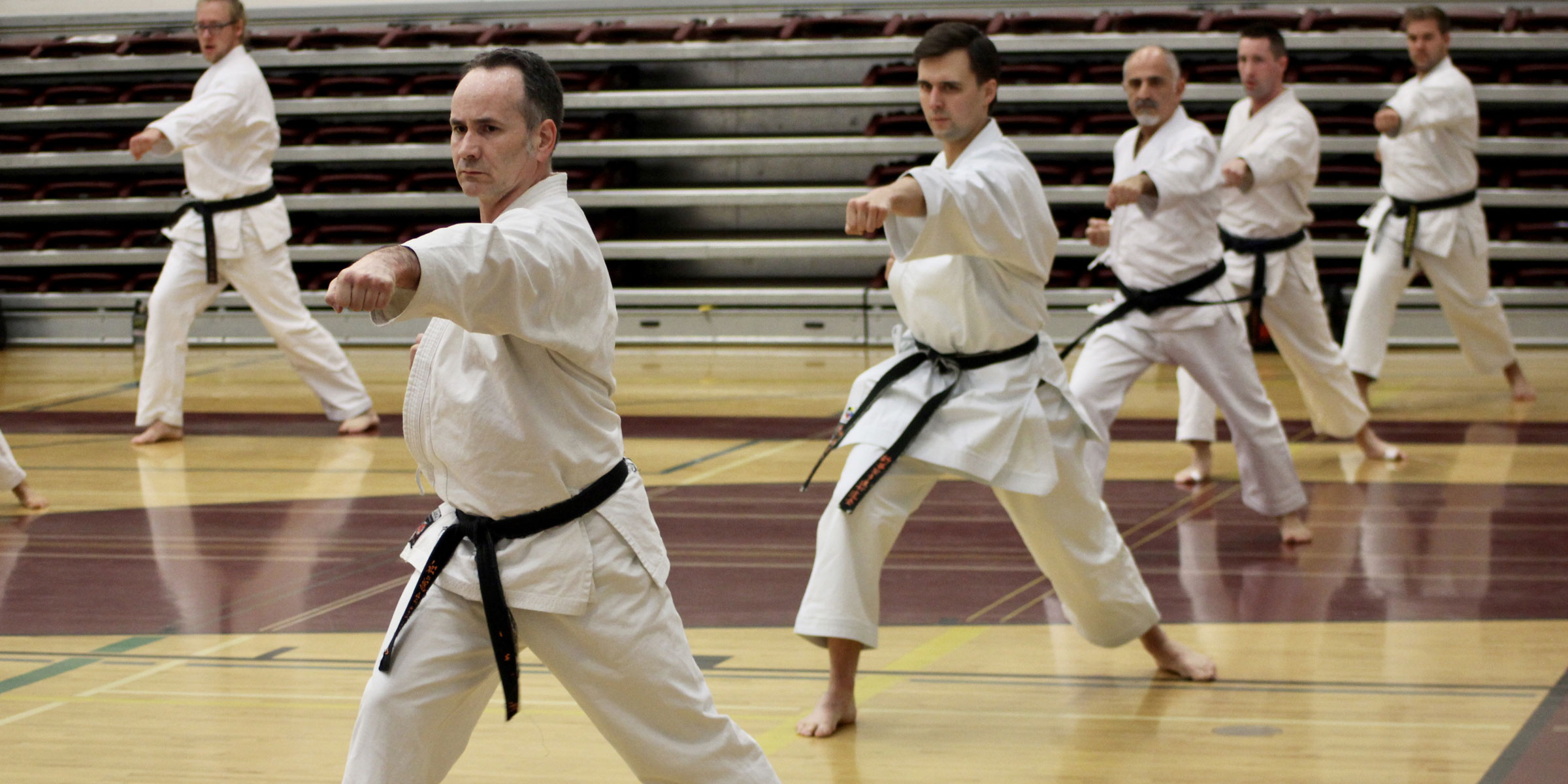 Adult Classes
Our organization has youth and adult programs in the University area.  We are always interested in new members, so please contact one of the club representatives listed and arrange to come to one of our dojos!
12603 63 Ave, Edmonton, Alberta, Canada 
Head Instructors: Sensei James Freeman (6th Dan), Sensei Craig Pettie (5th Dan), and Sensei Scott Knowles (4th Dan)
Contact: Sensei James Freeman (6th Dan)
Dojo located in the Community Hall.
Adult Classes Will Resume January 15th, 2021.
Tuesday Advanced Classes
Blue Belts and up
7:30PM – 9:00PM
Friday All Ranks Classes
White Belts – Black Belts
6:00PM – 7:10PM
Friday Advanced Classes
Blue Belts and up
7:15PM – 9:00PM
Sunday All Ranks Classes
White Belts – Black Belts
6:00PM – 8:00PM
Due to the current restrictions in place by the Alberta Government, classes are being taught online in our Zoom dojos.  Once we are able to return to classes, we will return to the dojo following all safety measures listed in our COVID Relaunch Protocols.  We will continue to simulcast our All Ranks classes once we return to training in the dojo for those members who are uncomfortable or unable to return to the dojo floor.
Due to COVID-19 we have capped class sizes at the dojo to 18 participants per class, with social distancing of at least 2.5m in place.
Class content will be restricted to waza/kihon (technique) and kata study, to reinforce social distancing.  These restrictions will be subject to review as the term goes on, based on the guidance from Alberta Health Services.
Masking during physical activity is not mandatory, but participants are welcome to mask if they desire.
Registration for our program can be completed online, but we do not accept payments online at this time.  Payment for classes can be completed by e-Transfer (sales@edmonton-karate.com).