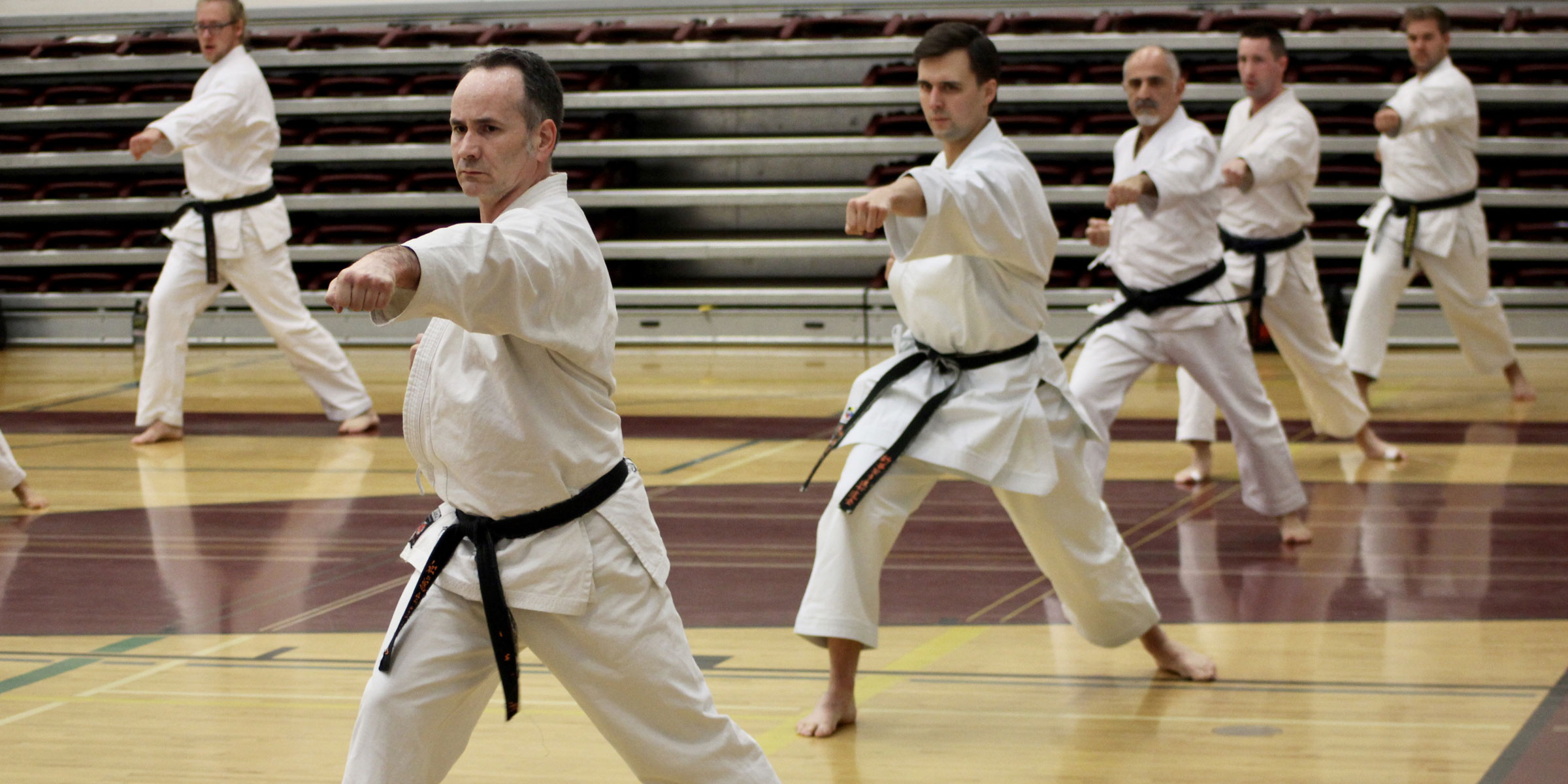 Adult Classes
Our organization has youth and adult programs in the University area.  We are always interested in new members, so please contact one of the club representatives listed and arrange to come to one of our dojos!
12603 63 Ave, Edmonton, Alberta, Canada 
Head Instructors: Sensei James Freeman (6th Dan), Sensei Craig Pettie (5th Dan), and Sensei Scott Knowles (4th Dan)
Contact: Sensei James Freeman (6th Dan)
Summer outdoor classes are running at the Grandview Dojo from 6:30PM – 8:00PM on Tuesdays, Fridays, and Sundays, with appropriate physical distancing measures in place.  
In the case of inclement weather, we will switch to a workout over Zoom for that night at the same time.   
Launch the Zoom Dojo
Dojo located in the Community Hall.
Adult Classes Will Resume September, 2020.
Tuesday Advanced Classes (Blue and up): 7:30PM – 9:00PM
Friday Introductory Classes (White – Blue) : 6:00PM – 7:30PM
Friday Advanced Classes (Blue and up) : 7:00PM – 9:00PM
Sunday All Ranks Classes (White and up): 6:00PM – 8:00PM
Registration for our program can be completed online, but we do not accept payments online at this time.  Payment for classes can be completed by cash, cheque (made out to Bushido Karate Association), or e-Transfer (sales@edmonton-karate.com).