Welcome to the Bushido Karate Association
The Bushido Karate Association is a Non-Profit Organization that has been offering youth and adult programs to people in the University-Area and southwest communities in Edmonton since 1993.
Our mission is to help you or your child unlock mental and physical talents in order to lead a richer life.
Wado-Kai Karate is not about fighting, but rather, developing the self-confidence to seek peace when anger and conflict seem like the logical course of action. However, should karate technique be required to attain personal defence, we believe that it should be delivered with speed and power, simply but effectively.
Success in the martial arts is about positive attitude and sweat. It is also about training in a balanced program that develops all aspects of fitness – cardio, muscular strength and endurance, balance, power, and flexibility. Our instructors are trained in basic fitness theory and offer a program backed by current thinking from exercise physiology. We have helped scores of people set and achieve personal goals and to live healthy, active lifestyles.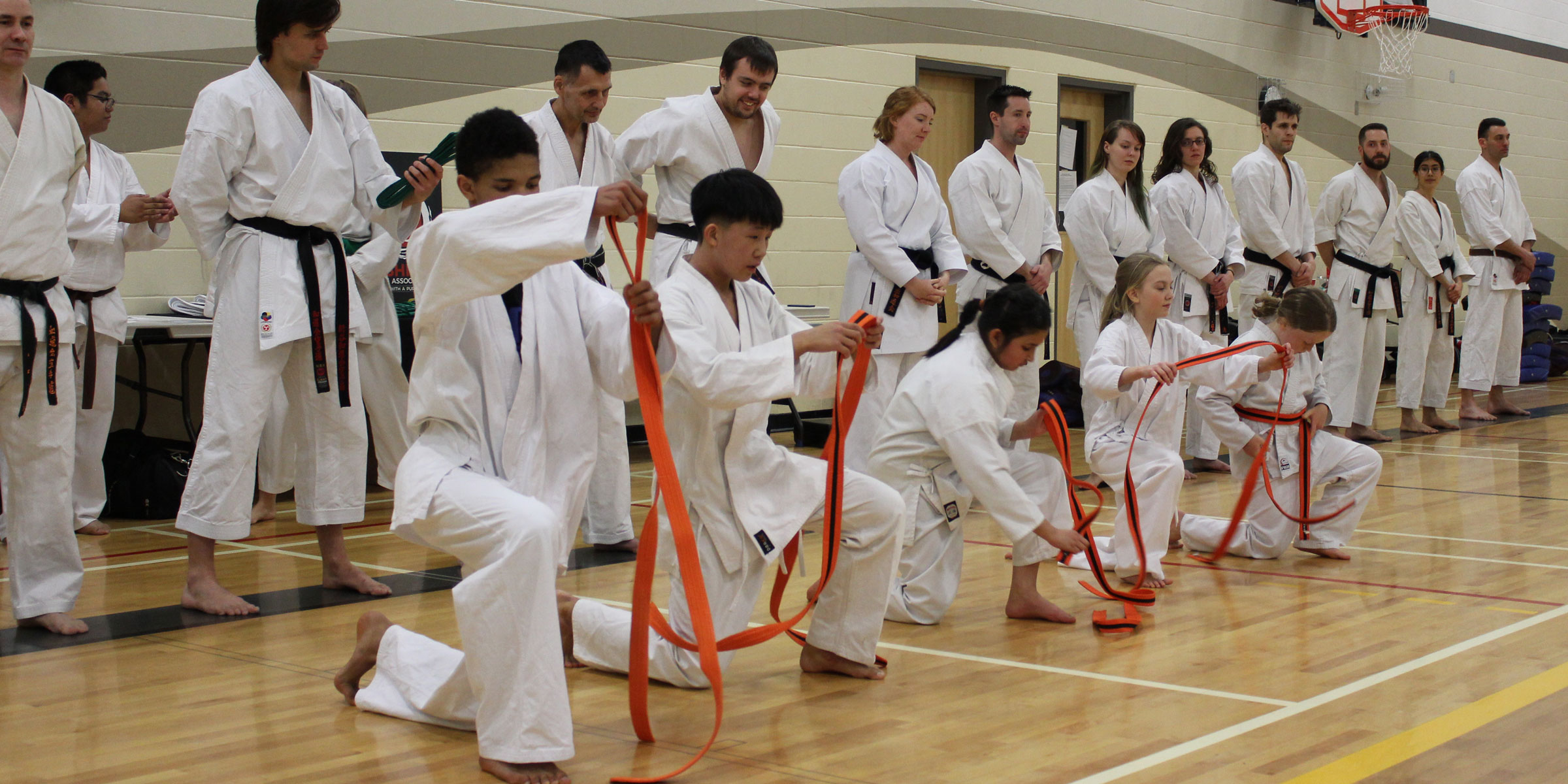 The Bushido Karate Association has been teaching youth programs in the University area since 1993.  Our team of nationally certified instructors are focussed on creating a fun and structured environment to help your child achieve their goals.  We are proud that many of our instructors began in our youth program, and their love of martial arts has continued into their professional lives.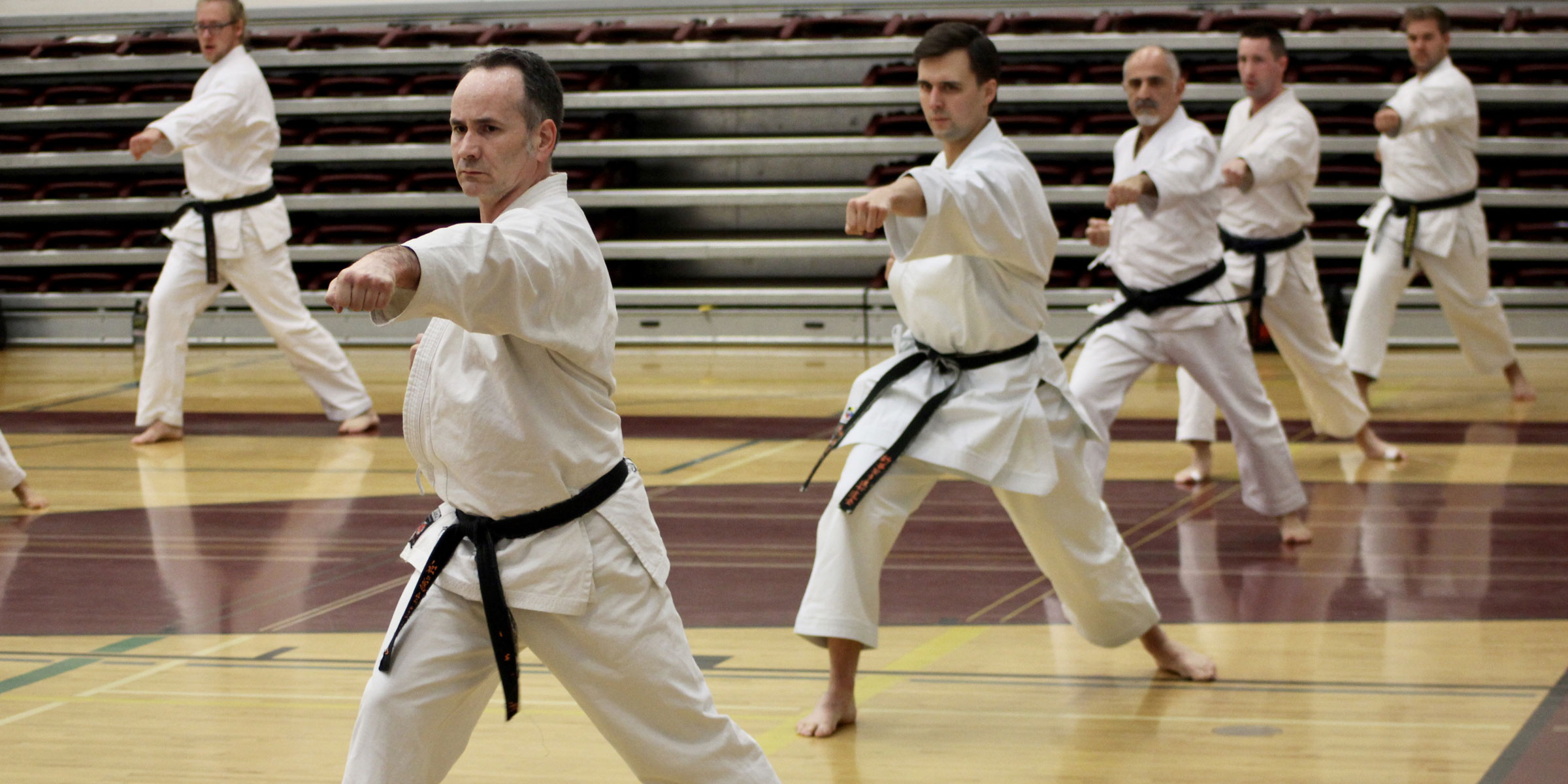 The BKA's adult program has been running since 1993, under the direction of Sensei James Freeman and Sensei Craig Pettie.  The adult program features a combination of traditional karate training with exploration of practical self defence principles, based in the study of the application of Karate.  Each of our adult classes also features a 30 minute strength training and conditioning program.
Questions? We're here to help!
Follow the BKA on Social Media
The Bushido Karate Association instructors are very active on social media. Follow us on Facebook, Instagram, or YouTube to keep up to date with all things BKA!
All classes are held at Grandview Heights Community Hall — 12603 63 Avenue.
Our Youth Winter Term begins on Saturday January 7th, and will conclude with the youth grading on April 29th, 2023.
Registration for the Winter 2023 term will close on February 15th, 2023, or earlier if classes are filled.
Introductory Youth Class
Ranks: Beginners (White Belts), and White Stripes
Time: Saturdays — 9:00AM-10:30AM
Intermediate Youth Classes
Times: Saturdays — 10:30AM-12:00PM, Tuesdays — 6:30PM-7:30PM (Students are welcome to attend Tuesdays AND Saturdays as their schedule allows).
Ranks: Yellow Belts, Yellow Stripe Belts, Orange Belts, Orange Stripes, Green Belts, Green Stripes, Blue Belts
Stay up to date on class information at: http://www.edmonton-karate.com/classes-and…/youth-classes/
Classes are appropriate for students ages 6 to 13. Students under the age of 6 are not eligible to join this program.
Registration for the term gives you unlimited access to all classes appropriate for your rank, for the duration of the term. You can train as often as your schedule allows!
Uniforms are not required. Members are welcome to train in comfortable workout clothes. If you would like a uniform, they are available to purchase through the club once the term begins.
Members are reminded to stay home if they feel unwell, until symptoms resolve.
Registration
We require that all students complete our registration form. This includes our Member Code of Conduct and Harassment Policy.
Any students who have filled out the form prior to December 29th, 2022 at 7:00PM are required to fill it out again.
Complete our on-line registration form here: http://www.edmonton-karate.com/register-online/
Fee Payment
Payment for term fees as listed above can be completed by eTransfer to sales@edmonton-karate.com.
Equipment
Are you or a family member looking for new gear? The BKA will be accepting orders for new gear online, available at this link: http://www.edmonton-karate.com/members/order-equipment/