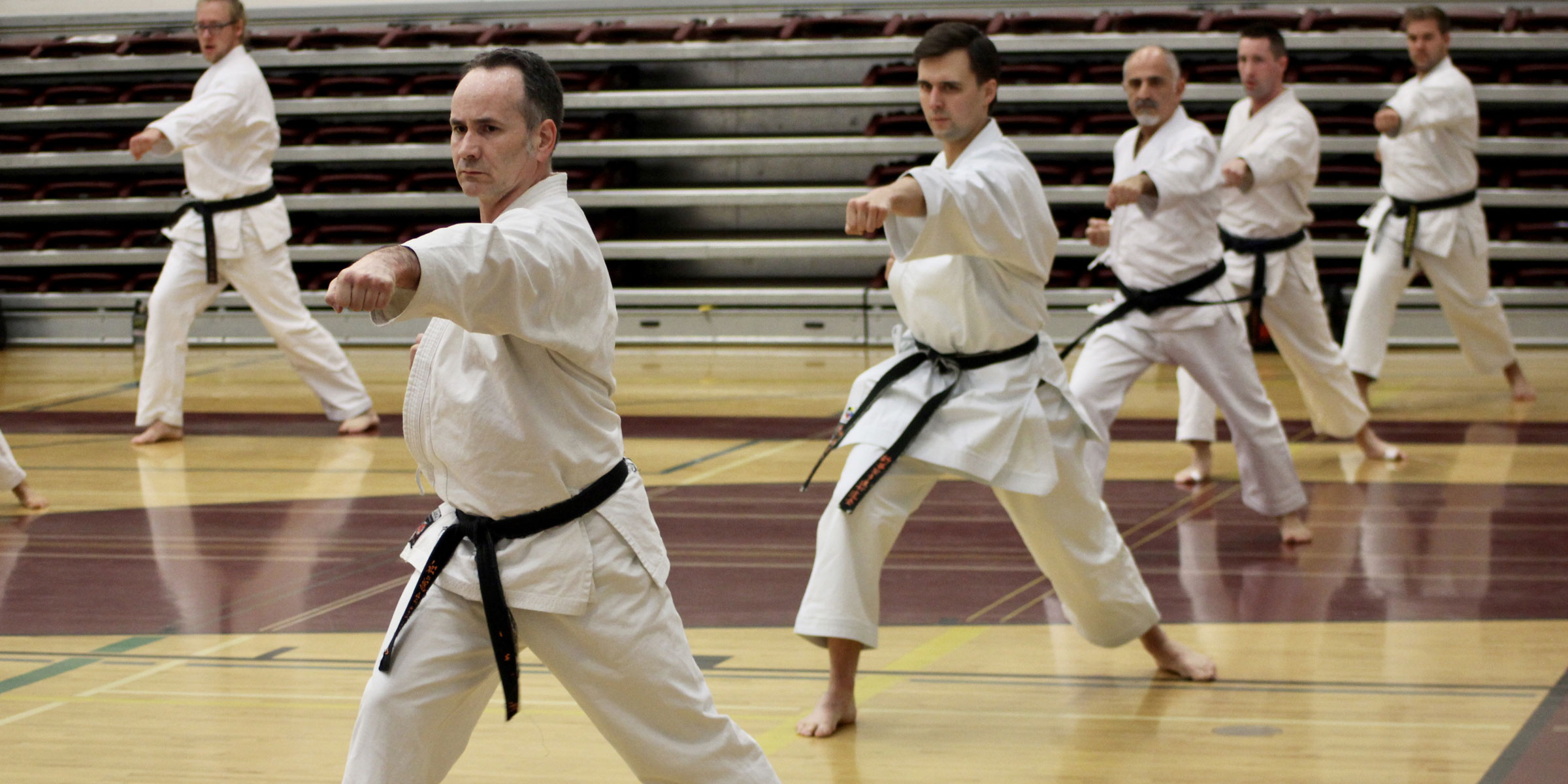 Adult Classes
Our organization has youth and adult programs in the University area.  We are always interested in new members joining our programs, so please contact one of our program leads listed below, and arrange to attend class at our dojo!
12603 63 Ave, Edmonton, Alberta, Canada
Dojo located in the Community Hall.
Head Instructors/Program Leads
Sensei James Freeman, 6th Dan
Sensei Craig Pettie, 5th Dan
Sensei Scott Knowles, 4th Dan
Term Dates
Fall 2021 Term: Begins September 10th, 2021, and concludes with our Fall Adult Grading on December 10th, 2021.  
Winter Break classes will run from December 12th, 2021 through January 19th, 2022.
Winter 2022 Term:

Begins January 21st, 2022, and concludes with Our Winter Adult Grading on May 13th, 2022.

Summer 2022 Term:

Begins May 15th, 2022, and concludes September 6th, 2022.
Fall/Winter Term Class Schedule
Tuesday Advanced Classes
Blue Belts and up
7:30PM – 9:00PM
Friday All Ranks Classes
White Belts – Black Belts
6:00PM – 7:30PM
Friday Advanced Classes
Blue Belts and up
7:00PM – 9:00PM
Sunday All Ranks Classes
White Belts – Black Belts
6:00PM – 8:00PM
Additional Information
Registration for the term gives you unlimited access to all classes appropriate for your rank, for the duration of the term.  You can train as often as your schedule allows!

Uniforms are not required.  Members are welcome to train in  comfortable workout clothes.  If you would like a uniform, they are available to purchase theough the club once the term begins.
Registration for our program can be completed online, but we do not accept payments online at this time.  Payment for classes can be completed by e-Transfer (sales@edmonton-karate.com).